The sound equipment distributor dominating Taiwan's podcasts scene
2021-03-06 Browsing people:1036
Provided by CommonWealth Magazine
The sound equipment distributor dominating Taiwan's podcasts scene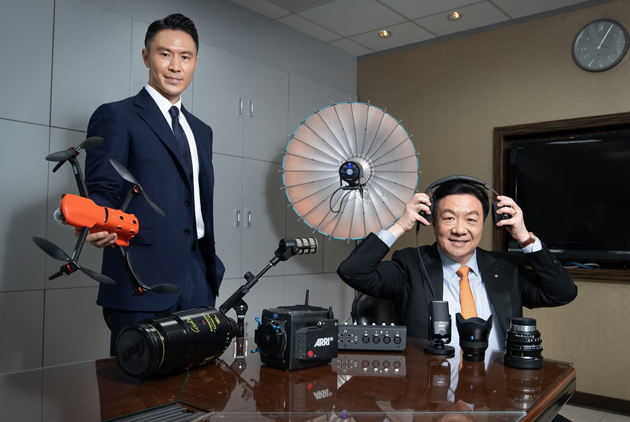 Source:Ming-Tang Huang
2020 was regarded as Taiwan's Year One for podcasts. According to statistics from SoundOn, the biggest podcast platform, the overall traffic of the platform has grown ten times in the past six months.
Podcasts continue to flourish and thrive. From ordinary entrepreneurs just starting out to Bailingguo News, Gooaye, and Commute For Me, aka the "Three King Podcasters", they share a common fact: All of the equipment and facilities they use come from the 61-year-old Cheng Seng Group.
"This year, our Audio Division has grown nearly ten times over," said General Manager David Chiu. "Cheng Seng holds over 80% of the podcast equipment market in Taiwan."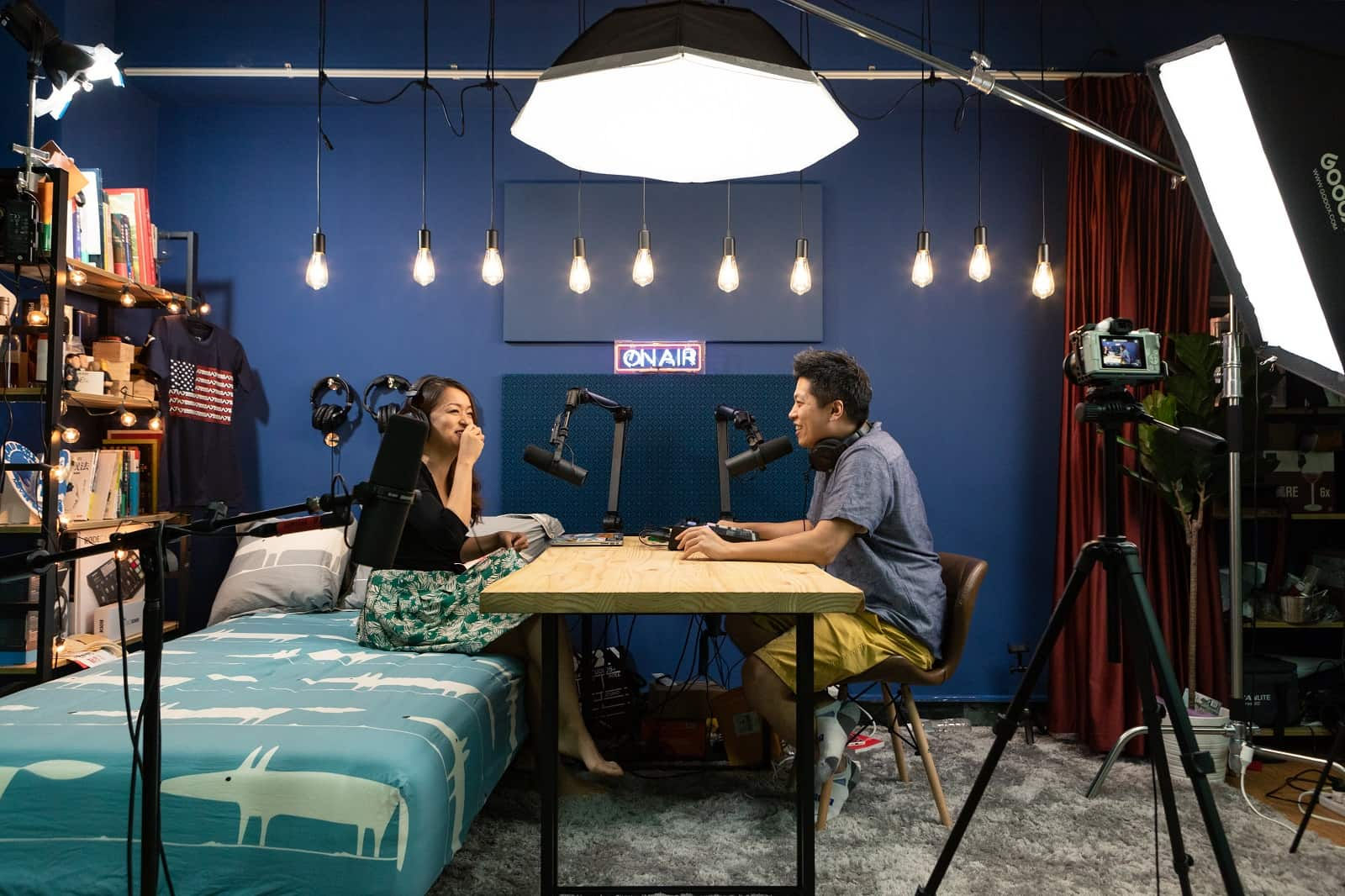 As early as last year when podcasts had still not become prevalent in Taiwan, Cheng Seng decided to collaborate with Bailingguo on sponsoring audio and recording equipment and a podcast kit. Today, Bailingguo is the most popular podcast in the nation, bringing in countless new customers for Cheng Seng.
Aside from podcasts, Cheng Seng is also the leading distributor of photography, film and television production equipment; this part of the business stretches across the strait and to Southeast Asia. From "Farewell My Concubine", directed by Chen Kaige, and director Te-Sheng Wei's "Cape No. 7" and "Warriors of the Rainbow: Seediq Bale", to the video cameras and lenses used to shoot "The Silent Forest", the blockbuster movie at the Golden Horse Awards this year, all originate from the Cheng Seng Group, the company that holds more than 50% share of the motion picture and digital video equipment market in Taiwan as well as in Hong Kong and mainland China.
Expanding into new industries rather than being tied to old industries

As the third generation of the family-run business, David Chiu led Cheng Seng from being a distributor of photography equipment to entering the film and television industry. However, Vice General Manager Jeffrey Chiu, a member of the fourth generation of the family, who returned to Taiwan and took on his duties 10 years ago, exploited the new media markets such as Youtube and podcast market.
With an annual revenue of NT$1.8 billion (US$64 million), Cheng Seng has relinquished the restrictions of growth by remaining tied to the original manufacturers/suppliers. According to David Chiu, the key reason why the Chiu family continues to stay on the cutting-edge of each change is that they have been coordinating deals with various equipment manufacturers. "It's hard to grow your business again if the current product goes down. There are only a few like us who go through continuous transformations and create second and even third growth curves".
The family had been engaged in fabrics, dried foods, and grocery trading businesses back in their hometown in Fujian, in China. David Chiu's grandfather imported Japanese photography printing equipment from Shanghai to Taiwan. Early on, the family applied for a license and permit from the government and started the photography equipment business as a distributor.
The firms on "Camera Street" around Taipei's Boai Road and Hankou Street are all Cheng Seng's clients.
To better understand market demand, David Chiu, who at 27 took over the company, visited dealers on Camera Street after work and spent his evenings collecting market information on potential new leading brands. He would usually only return home after all the shops and stores had closed. "I was usually the last sales representative to leave Boai Road."
David was able to learn about the most advanced American and European equipment by following market demand and going abroad on business to take part in foreign exhibitions every month.
Having a good grasp of the trends, David Chiu started from photography equipment based on the strategy of "concentric circles" and expanded his business into the film and television production equipment industry, including lighting, stands and tripods. With a strong social network, David got to know an executive of ARRI, the world's largest manufacturer of film production equipment, which was looking for a distributor at that time. "That was a complete godsend."
Establishing a partnership with the leading brand in the film equipment industry could be considered their most powerful stepping-stone to success., Cheng Seng was able to acquire deals within the Asian market afterward, like a Cooke camera lens that cost millions of dollars. Today, Cheng Seng and its companies are the distributors of nearly 200 brands of photo, video, audio, film and television production equipment; a competition threshold that is difficult for any competitors to surpass.
Praised by Hollywood crew: Service technicians

Nonetheless, acting as a distributor is only the first step. The key to long-term development for an agency like this lies in the trust and rapport with brand owners (original manufacturers) and clients.
Cheng Seng's secret weapon to consolidate trust is its own maintenance team, comprising eight engineers and four on-site support engineers who visit clients alongside sales representatives on a regular basis to solve technical problems on the spot.

To maintain a good rapport with brand manufacturers and clients, Cheng Seng carries out repairs via its maintenance team, established 30 years ago. From film production equipment that costs a million dollars to microphones priced significantly lower, engineers provide real-time service at all times.
Since good relationships have been built with clients, assistance must be given as soon as possible when customers encounter problems with equipment to save costs. This way, equipment does not have to be sent back to the original manufacturer for repairs. Meanwhile, the brand owner can rest assured that after-sales services in compliance with original manufacturing standards are provided to products sold by Cheng Seng, which in turn allows a positive brand reputation to be maintained.
"According to an example given by Jeffrey Chiu, when the crew of "Silence", a Hollywood movie produced in 2017, came to Taiwan to shoot in Hualien, the lighting equipment suddenly stopped working. "Our technicians rushed to the site to help them repair it."
Time is money for crews, since once the filming schedule is delayed it is impossible to calculate the extra cost for actors.
For the past 30 years, in order to be one of four major service technical centers certified by ARRI in Asia, Cheng Seng sends its engineers to original manufacturers in Germany every two years for training and to learn about the latest technology. Thousands of equipment components must be kept in stock at all times to ensure that the company meets certification requirements. In addition, engineers are requested to accept job rotation once every three years; from camera, to video camera, to camera drone, etc., it is essential that engineers are capable of repairing all items and are always ready to satisfy customers' needs.
Market developed by the new generation: Getting ahead of the podcast game

Inheriting the foundation laid by his father, 35-year-old Jeffrey Chiu has taken on the heavy responsibility of leading the company through the digital transformation. When speaking about opportunities to enter the podcast market, he says, "All of our team members are young. Many of them are big fans of YouTube and podcasting, while others are enthusiastic about music and filming. They are naturally interested in new things like these."
The average age of staff members of Cheng Seng's recording team is under 30. Three years ago, Jeffrey, along with one team member who plays the guitar, noticed the boom microphone had been produced by an Australian recording brand named Rode.
Both believing that there was a market for the product in Taiwan, the employee proactively suggested that the company sign a deal with them. "My idea was to use it for music production at the time. Who would have thought that podcasts would become so popular later on?"
Last year, Ken, the presenter of Podcast Bailingguo News, saw Rode's new product on a foreign website and tried to recruit a vendor during his show, saying, "How wonderful it would be if we could have a distributor that sold that product?" Back then, the number of Bailingguo's listeners was not even one tenth that of today.
Surprisingly, after vocalizing such a wish on the show, Cheng Seng took the initiative to express its willingness to sponsor Bailingguo for the entire set of Rode's equipment.
Since then, when confronted with any problems or difficulties regarding equipment selection or usage, both the product manager and engineers at Cheng Seng show up to troubleshoot and even partake in brainstorming to offer advice. One time a sound pick-up problem occurred during a show recording, and they immediately instructed the staff how to overcome the problem via Line.
One year later, Bailingguo News has become a popular program with over a million listeners per month. Thanks to the early cooperation and close relationship, Bailingguo has even made a teaching video that serves as a reference for newbie podcasters. It also mentions Cheng Seng's sponsorship during the program, bringing in more potential customers for Cheng Seng.
"I didn't realize that the influence of these KOL (Key Opinion Leaders) could be so powerful. Many came to visit us having seen the equipment and facilities they used," said Jeffrey Chiu. The growth of all those seeds that were unintentionally planted has enabled Cheng Seng to keep up with digitization trends and become the leading distributor of the podcast industry.
From a distributor to O2O e-commerce

However, Jeffrey Chiu admitted that Cheng Seng is now facing the greatest change since its establishment – transforming itself from a traditional distributor into a vertical, direct-to-consumer e-commerce business based on online-to-offline (O2O) integration.
"We want to build an expert e-commerce business for photography, film and television production equipment that integrates dealers and distributors like the American company B&H, where consumers place their orders online and collect their products offline. We want to assist these dealers and distributors in transforming their business and convert all conventional equipment shops into teaching and experience centers to provide better, more holistic services."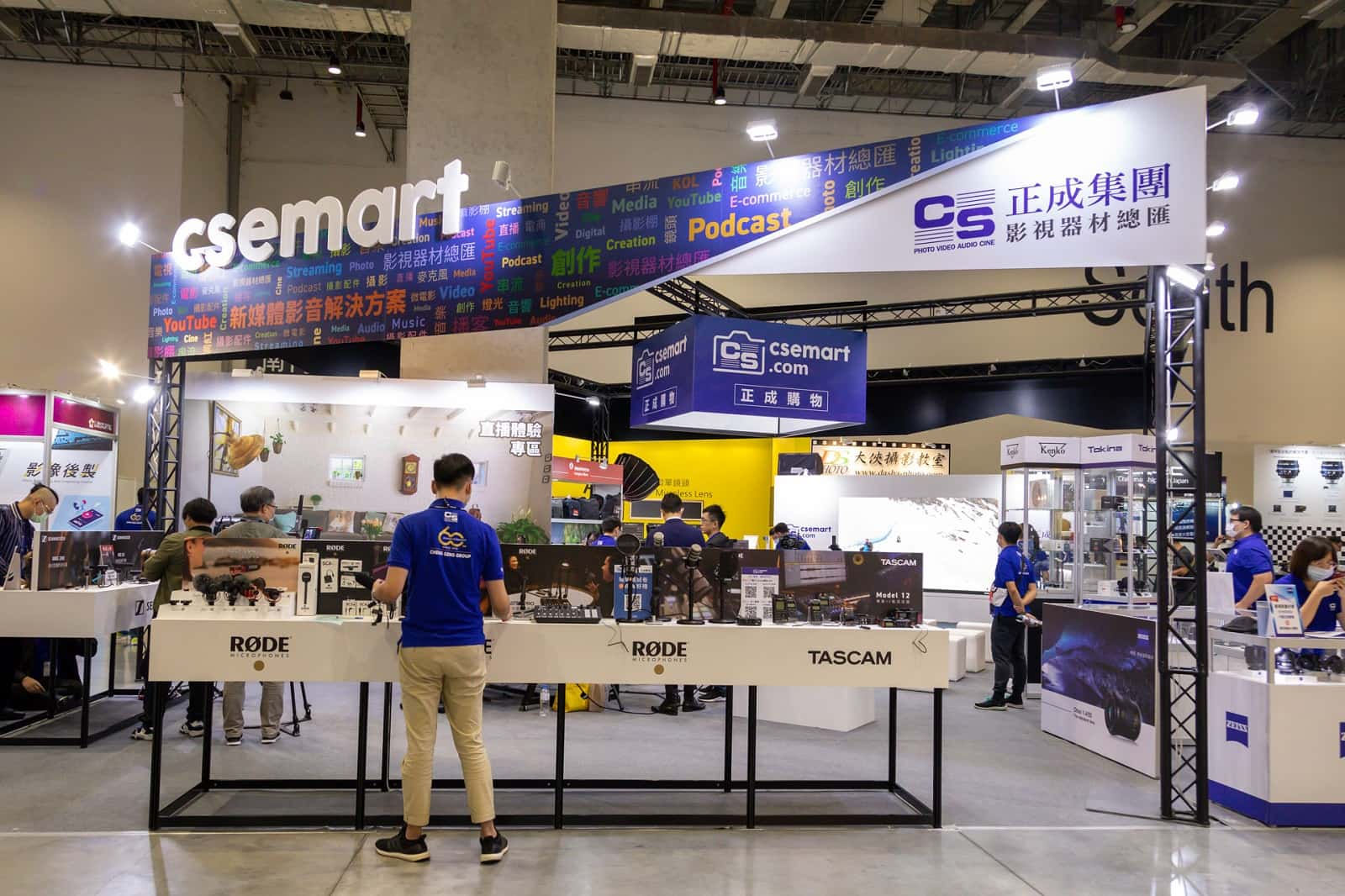 In response to digital transformation, Cheng Seng has to fight its way into the e-commerce business. At the Taipei International Photography & Media Equipment Exhibition this year, Cheng Seng tested the waters for the future O2O model, for the first time allowing consumers to purchase products using an offline barcode scanning service, following which products are delivered directly to their homes.
Despite the fact that the film and television industry has been stagnating for a while after being subjected to the U.S.-China trade war and the COVID-19 pandemic, Cheng Seng is still looking forward to revenue growth this year, which is expected to reach up to NT$2 billion (US$71 million), along with the launch of 5G and the explosion of personal audio and individual content creators.
Despite being 61 years old, this enterprise never fails to keep up with the times.